Fennel (Foeniculum vulgare) is a perennial herb that belongs to the carrot family. Though its thick stalks with feathery leaves and bright poofs of yellow flowers are native to the Mediterranean region, they grow wild on the side of roads everywhere in Australia, where it's earned full-on invasive weed status.  Fennel can be enjoy year round though is a perfect for winter due to its ability to aid digestion and warm the body.
Fennel is super high in dietary fibre, covering more than 25 percent of your daily value, as well as potassium, which is crucial in maintaining low blood pressure. It's got vitamins A, C, B6, and a host of others, reining in those free radicals that lead to premature ageing.  
Fennel can help fight infections, aid with sleep, breast milk production, increase antioxidants in the body, aid with constipation and as previously stated, aids with digestion as catalogued in many studies.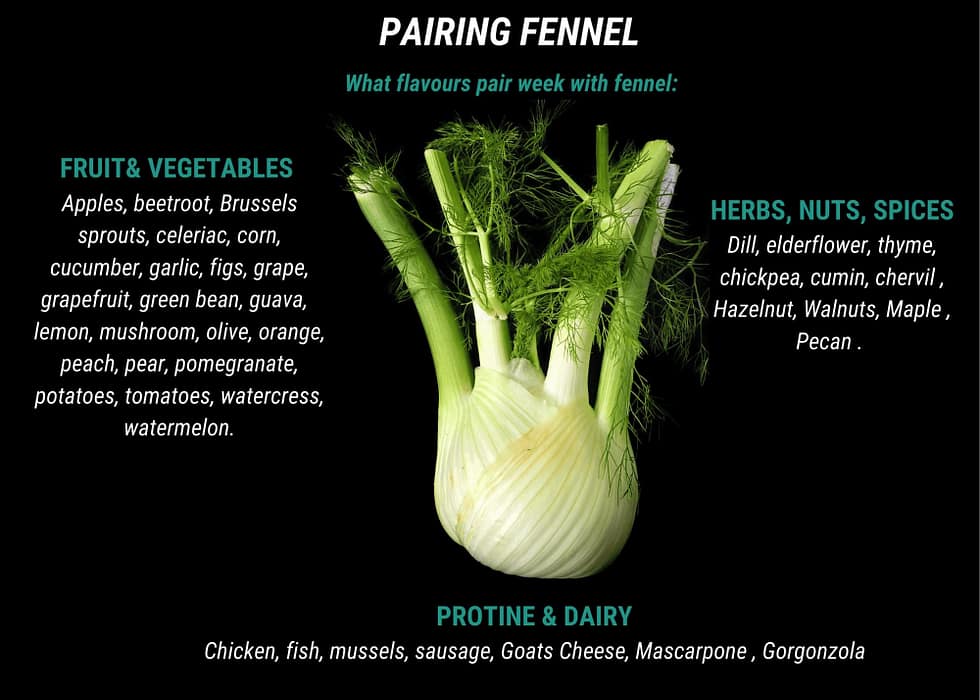 Flavour: Fennel is renowned for having sweet liquorice flavours and is very aromatic. Its fragrance ranges across all its parts hence it is such a popular ingredient. If you dry toast your fennel seeds you'll get an incredible smell wafting through your kitchen while the aromatic fragrance from slicing raw fennel is unlike any other vegetable.
Texture: Fennel fronds are delicate to touch and make for excellent garnishes. They are bright green and can be described as feather-like in appearance.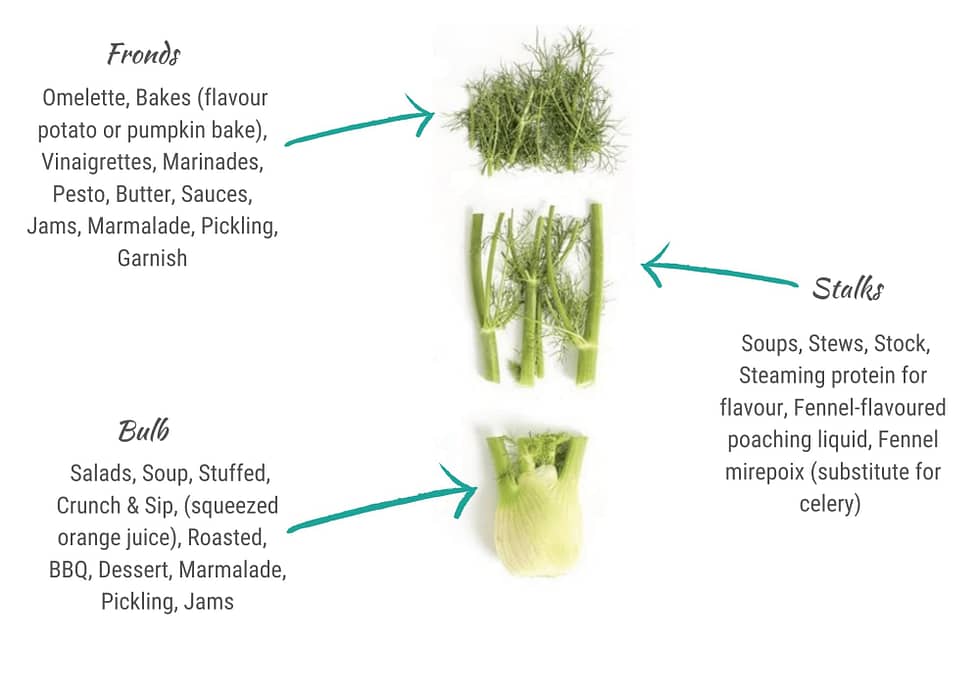 Whether you use the leaves, stalks or bulb, fennel is easy to prepare, regardless of your dish of choice, as it can be cut according to preference and recipe requirements. The best way to slice fennel, however, is vertically through the bulb.
Frond: It's delicate leaves resemble that of dill which is not surprising considering they are related and is the herb part of its versatility.  Lightly rinse in fresh cold water and lay on cloth or tea towel to dry
Bulb: This part of the fennel grows above ground though you still need to wash the dirt away.  There may be dirt in the first few layers. 
Fennel is becoming a popular addition to salads, smoothies and winter-warming soups.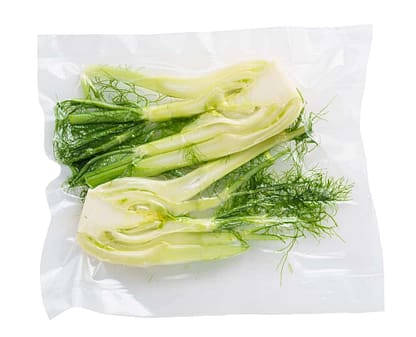 How to Store Fennel. To store fennel, trim the fronds to two or three inches above the bulb (if not already done). Wrap loosely in a plastic bag and store in the fridge for 5 days or 10 days if you're getting fennel direct from the garden or farmer.

This Lebanese dis is consumed regularly in many house holds. The fennel adds a sweet taste and aroma to the egg